3 BBQ Sliders: Make these sliders easily at home
Our sandwiches will arrive overstuffed, mile-high, and the best they've all tasted, especially the pulled pork sandwiches. And no wonder. This favorite begins with the long, slow roasting of a pork shoulder roast, also known as a pork butt, that's been rubbed with a brown-sugar mix spiced up with cumin, coriander, and cinnamon. Don't rush this step, as it's what makes the pulled pork juicy and tender. Top with a generous helping of Junior's chipotle sauce… make it as hot as you dare. Scoop a generous helping onto appetizer-sized slider buns or super-sized hamburger buns. And get ready to sink your teeth into one of the best barbecue sandwiches ever!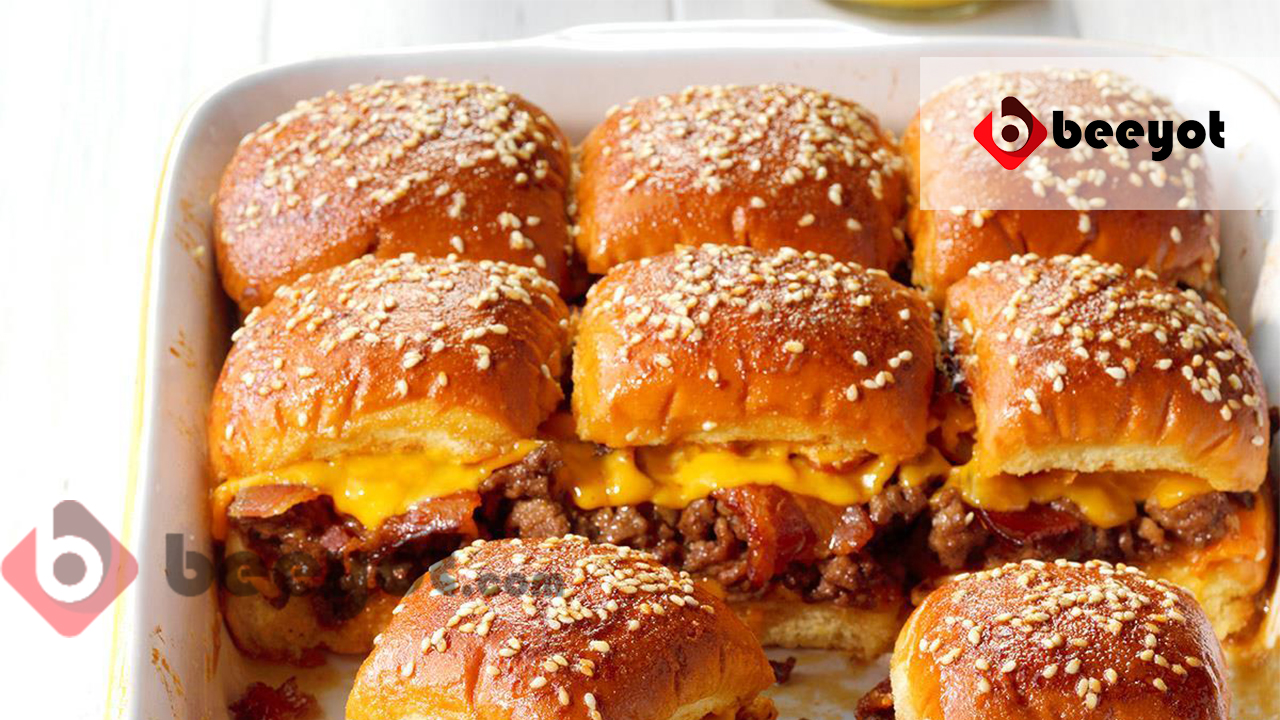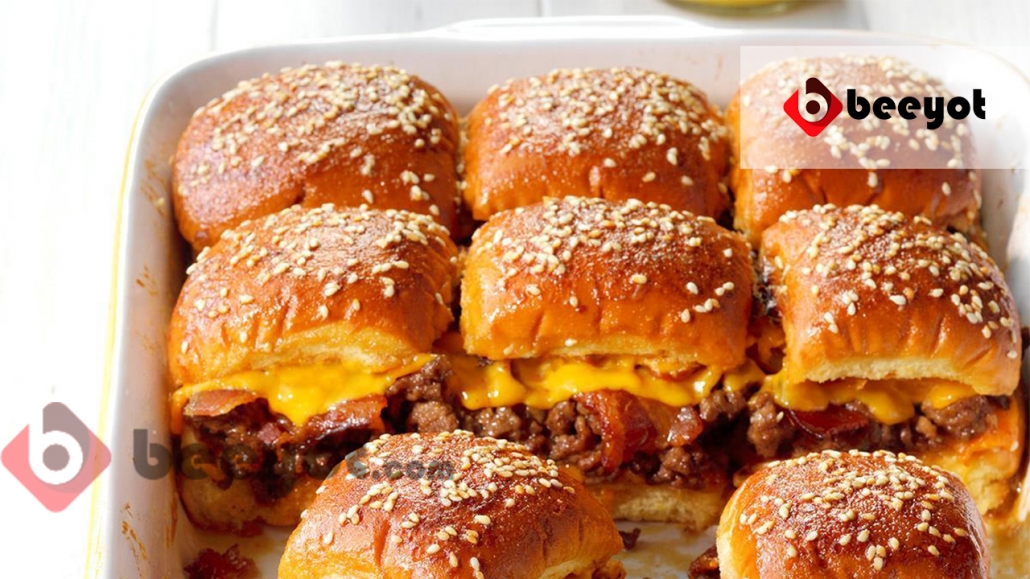 INGREDIENTS
For the BBQ Pork Rub
1 cup firmly packed dark brown sugar
A tablespoon kosher salt
1 tablespoon coarsely ground black pepper
2 teaspoons ground cumin
1 teaspoon onion powder
A teaspoon ground coriander
1 teaspoon ground cinnamon.
For the BBQ Pulled Pork
1 pork butt (shoulder roast), about 7 pounds, tied
2 to 3 tablespoons vegetable oil
For the Chipotle BBQ Sauce
1 recipe Beeyot BBQ Sauce (recipe follows), prepared using
1/1⁄2 tablespoons ground cumin
1 to 2 tablespoons puréed chipotle peppers in adobo sauce, to taste
1/.4 cup fresh lime juice
1⁄2 teaspoon ground coriander
1⁄4 cup minced fresh cilantro, or to taste.
METHOD
Makes 3 quarts pulled pork and 1-quart sauce (enough for about 24 sliders or 8 meal-sized sandwiches).
Heat the oven to 350°F. Mix all the ingredients for the rub together and generously massage all over the pork. Transfer to a large roasting pan. Add enough water to the pan to come two-thirds of the way up the sides of the roast. Cover the pan tightly or, if your pan doesn't have a cover, use a large piece of foil, pinching it tightly all around the edges. Roast until the meat is fork-tender and we mean fork-tender! That is, you should be able to insert a dinner fork in the meat and easily rotate it around. This usually takes about 4 hours; be sure to check occasionally and add more water if needed to keep the liquid at least halfway up the sides of the roast.
Meanwhile, prepare the BBQ Sauce recipe in a large saucepan. Stir in the rest of the ingredients to make the Chipotle BBQ Sauce.
Heat the broiler. When the pork has cooled enough so you can handle it, use two forks to break it apart into coarse shreds. Transfer the shredded meat to a large bowl and toss several times with a generous amount of the chipotle sauce.
Spread the pulled pork out in a broiler-proof pan and broil about 6 inches from the heat until the meat glistens and the sauce caramelizes and browns around the edges. This will take just a few minutes; watch closely.
Serve the pulled pork on toasted slider buns as appetizers or toasted meal-sized hamburger buns. If serving for dinner, scoop some coleslaw into the sandwich, if desired. This pulled pork freezes great since it already has been tossed with some of the sauce. Extra sauce can also be frozen for up to 2 weeks in a freezer-proof container; leave about an inch at the top, as liquids expand as they freeze.
How are BBQ Sliders Serving?
Slider or meal-sized hamburger buns opened and lightly toasted.
Creamy Coleslaw (optional; recipe follows)
Beeyot BBQ Sauce
This is one of those old-fashioned barbecue sauces with the zing of vinegar, the sweetness of brown sugar, and plenty of spice but not too much. The heat comes from chili powder and Tabasco, so decrease or increase them as you like. Try this sauce when you're grilling burgers you'll be glad you did! If you have any sauce left over, cover tightly, refrigerate, and use within a week, or freeze for up to 4 weeks. Try it with the BBQ Sliders and enjoy the new tasty food.
Makes 1 quart of sauce; recipe can be doubled
Combine all the ingredients except Tabasco in a large saucepan. Bring to a simmer over high heat.
Reduce the heat to maintain just a simmer and cook, uncovered, until the flavors have blended, about 30 minutes. Stir occasionally to prevent sticking. Season to your taste with Tabasco. Let cool completely before storing in the freezer.
Ingredients of BBQ Sauce
1/1⁄2 cups distilled white vinegar
1/1⁄2 cups firmly packed dark brown sugar
1 cup ketchup
1⁄2 cup bottled chili sauce
2 tablespoons chili powder
2 tablespoons Worcestershire sauce
1 tablespoon onion powder
1 tablespoon ground cumin
4 to 6 large cloves garlic, minced Kosher salt, to taste.
Creamy Coleslaw
For their dinner-sized pulled pork sandwiches, the pork with a scoop of this coleslaw.
Makes 1/1⁄2 quarts
In a large bowl, join the cabbage and carrots. In a small bowl, blend together the remaining ingredients. Toss with the cabbage mixture until coated and refrigerate, tightly covered, long enough for the slaw to thoroughly chill and the flavors to blend throughout, at least 2 hours or overnight.
Ingredients of Creamy Coleslaw
Tabasco, to taste 6 cups shredded green cabbage
1 cup shredded carrots
1 cup Hellmann's Real Mayonnaise (don't use light or nonfat)
2 tablespoons cider vinegar
1 tablespoon sugar
1 large clove garlic, minced,
1⁄2 teaspoon kosher salt
1⁄2 teaspoon freshly ground black pepper
CHECK OUT OUR VIDEO!
The secret to these bbq sliders happens under the
broiler, right before serving. The direct heat
caramelizes the sugar in the sauce that's on the
slices of meat, making them glisten.
https://beeyot.com/wp-content/uploads/2018/12/3-BBQ-Sliders-Make-these-sliders-easily-at-home.jpg
720
1280
Aleena Ali
https://beeyot.com/wp-content/uploads/2018/09/beeyot-logo-300x129.png
Aleena Ali
2018-12-02 22:47:55
2021-03-02 19:12:42
3 BBQ Sliders: Make these sliders easily at home