Brooklyn-style buffalo shrimp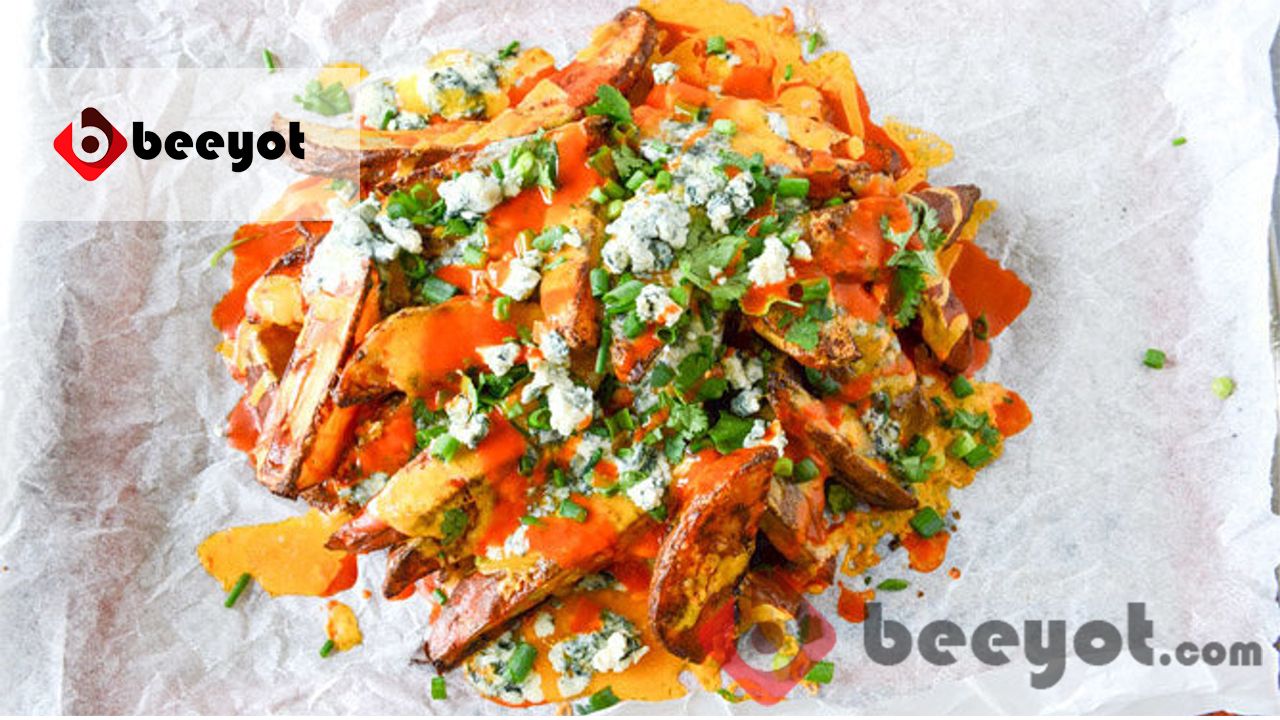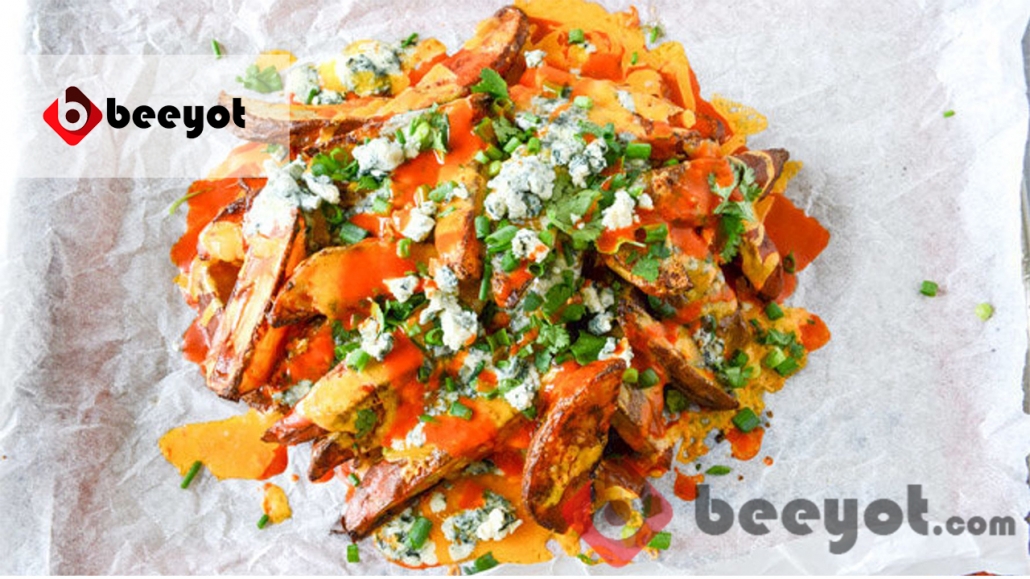 INGREDIENTS
1/1⁄2 pounds extra-large shrimp
(24 to 30), peeled and deveined
with tails left on
FOR THE BATTER
4 extra-large eggs
1/1⁄2 cups all-purpose flour
1 tablespoon kosher salt
1 tablespoon baking powder
1 teaspoon ground white pepper
1/1⁄2 cups whole milk
For the breading
2 cups all-purpose flour
1⁄4 cup yellow cornmeal
1/1⁄2 tablespoons Old Bay seasoning
1 tablespoon paprika
1 teaspoon Cajun seasoning, or to taste 2 teaspoons kosher salt
For the Buffalo Sauce (makes about 2/1⁄2 cups)
2 cups ketchup
1⁄2 cup cider vinegar
1⁄3 cup tomato juice
2 teaspoons Tabasco, or as much as you like
1⁄3 cup sugar
1 teaspoon kosher salt, or to taste
1 teaspoon ground white pepper, or to taste Canola or other vegetable cooking oil (not olive oil)
1 recipe Brooklyn Blue Cheese
Dressing (recipe follows)
1/1⁄2 cups sour cream
8 ounces blue cheese, such as Maytag Blue, a crumbly
Gorgonzola, or a Roquefort (but not one of the creamy Danish
blues), crumbled (about 1 cup)
1 tablespoon red-wine vinegar
A few drops of Worcestershire sauce Kosher salt and ground white pepper, to taste
METHOD
Makes about 2/1⁄2 dozen shrimp (8 to 10 appetizer servings)
Wash the shrimp and lay them out on paper towels to dry.
In a large bowl, whisk together all the batter ingredients and let stand for 15 minutes. Meanwhile, in a shallow baking dish, mix together all the breading ingredients.
Place a wire rack on a baking sheet. Working in small batches, dredge the shrimp first in the breading, shaking off any excess. Then coat the shrimp in the batter, one at a time, turning to coat it well. Let any excess batter drip off, then roll the shrimp in the breading again. Set the shrimp on the rack. When they are all coated, refrigerate for about 15 minutes to set the coating.
While the shrimp chill, make the Buffalo Sauce. In a medium saucepan, whisk together the ketchup, vinegar, tomato juice, and
Tabasco. Slowly whisk in the sugar, salt, and pepper until well blended. Heat over medium heat until hot; set aside and keep warm.
Make the Brooklyn Blue Cheese Dressing (see page 14) and chill.
Meanwhile, preheat the oven to 200°F (you need a warm oven to keep the fried shrimp hot while you're frying the rest). Fit a large shallow pan with a wire rack.
Heat 1⁄2 to 3⁄4 inch of oil in a large frying pan (an iron skillet is great if you have one) over medium heat until hot but not smoking (360° to 365°F). Gently slide the shrimp into the hot oil. It's best to cook only 6 to 8 shrimp at a time, depending upon the size of your skillet; the shrimp shouldn't touch each other. Fry until puffy and golden brown, 3 to 4 minutes per side, turning the shrimp over only once. Transfer the shrimp with a slotted spatula or spider to the rack and keep warm in the oven while frying the rest of the shrimp. Add a little more oil if needed, pouring it down the side of the hot skillet to warm it.
Serve the shrimp piping hot with the warm Buffalo Sauce and chilled Blue Cheese Dressing in small bowls for dipping. Do not store or freeze these shrimp. brooklyn blue cheese dressing
This sour cream offsets the heat of the Buffalo dipping sauce.
Makes 1 pint (2 cups) Place the sour cream in a medium bowl and gently fold in the blue cheese. Blend in the vinegar, some Worcestershire, and as much salt and pepper as you like. Cover and chill until serving time. Refrigerate any extra dressing, tightly
covered, and use within a week.
CHECK OUT OUR VIDEO!
https://beeyot.com/wp-content/uploads/2020/06/brooklyn-style-buffalo-shrimp.jpeg
720
1280
Aleena Ali
https://beeyot.com/wp-content/uploads/2018/09/beeyot-logo-300x129.png
Aleena Ali
2018-11-10 11:05:39
2020-06-21 13:30:58
Brooklyn-style buffalo shrimp