Fresh Fruit Salad With Poppy Seed Dressing
A fresh fruit salad with poppy seed dressing coats attractive fruit. This tasty fruit salad within 20-minute. I could eat it for dessert too! If you have leftover grapes and apples that you don't know how to make this salad. What's in the fruit salad? Apples, Pineapple, Blueberries, grapes, and pomegranate – all the good stuff!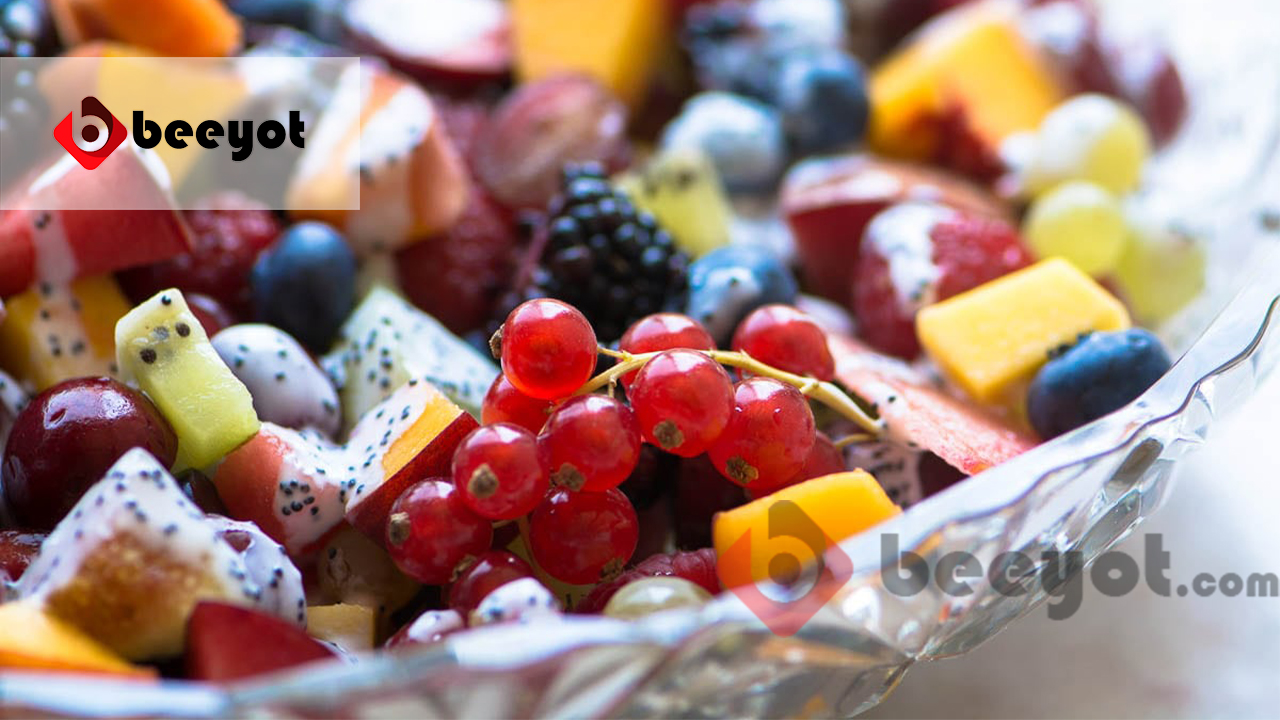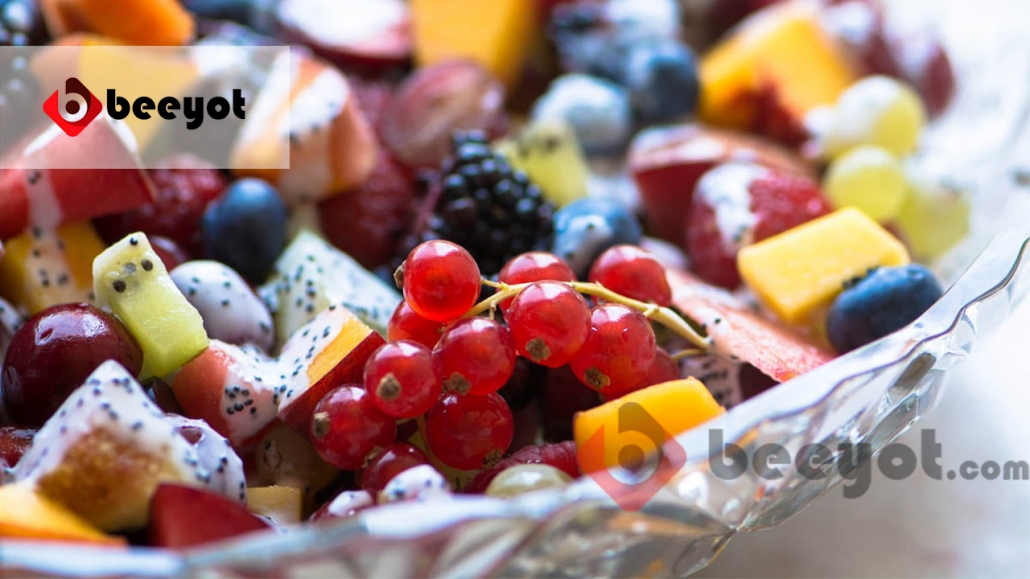 INGREDIENTS
1 recipe Poppyseed Dressing
One 5-ounce package baby lettuce or baby romaine leaves
One-quarter of a 5-pound seedless
watermelon, or 1 Sugar Baby
watermelon, cut in half
1 large ripe cantaloupe or honeydew, cut in half and seeded
3 cups bite-sized fresh pineapple
chunks (from one 2-pound pineapple, peeled and cored, or buy the chunks already cut up, in your grocer's fruit department)
2 cups sliced fresh strawberries (about 1 quart)
1 cup fresh blueberries
METHOD
Makes 6 side salads
Make and refrigerate the dressing. Wash and spin-dry the greens. Arrange a lettuce bed on a large serving platter or shallow bowl.
Using a melon baller, scoop large balls from the watermelon and cantaloupe. If you do not have a melon baller, cut into bite-sized pieces.
Scatter the melon balls on top of the greens, then the pineapple and strawberries, adding the blueberries last. Generously drizzle with the poppyseed dressing right before serving.
CHECK OUT OUR VIDEO!
https://beeyot.com/wp-content/uploads/2020/06/Fresh-Fruit-Salad-With-Poppy-Seed-Dressing.jpg
720
1280
Aleena Ali
https://beeyot.com/wp-content/uploads/2018/09/beeyot-logo-300x129.png
Aleena Ali
2018-11-24 12:27:52
2020-06-21 16:10:09
Fresh Fruit Salad With Poppy Seed Dressing