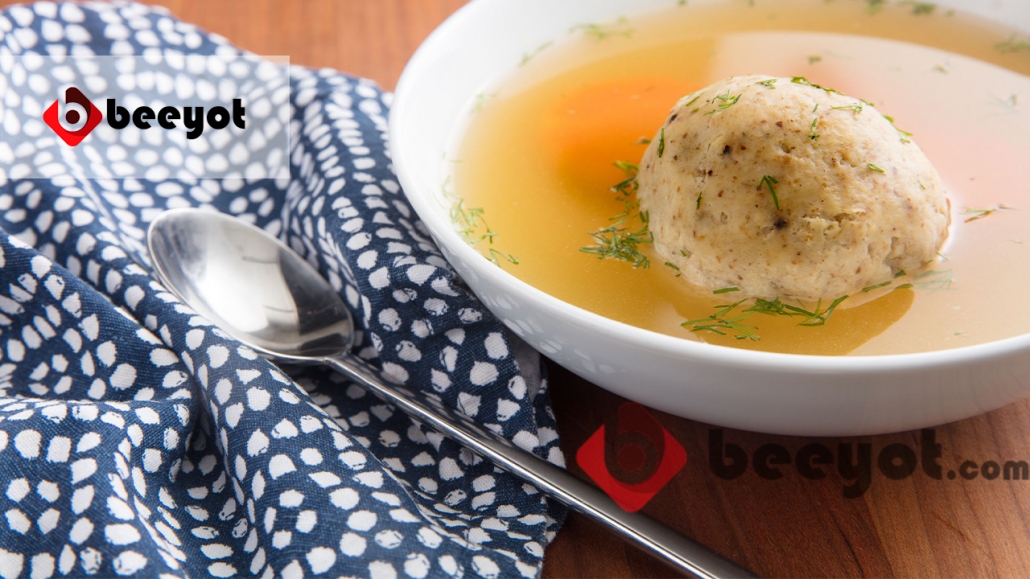 INGREDIENTS
5 extra-large eggs
1⁄3 cup vegetable oil
1⁄3 cup boiling chicken stock
1/1⁄4 cups matzoh meal
1/1⁄2 teaspoons kosher salt
1⁄2 teaspoon ground white pepper
METHOD
Makes about 3 dozen mini matzoh balls (about 1/1⁄2 inches when cooked)
Using a wire whisk, beat the eggs in a medium bowl until frothy (this will take about 2 minutes). Add the oil and stock and whisk until combined. Using a wooden spoon, stir in the matzoh meal, salt, and pepper and continue to stir until the mixture pulls together into a thick batter. Cover and refrigerate for 30 minutes.
Meanwhile, fill a stockpot half-full with salted water and bring to a boil over high heat.
Use a heaping teaspoonful of dough and your hands to shape the matzoh batter into 1-inch balls. Drop the balls into the boiling salted water, cooking them in two or three batches, depending on the diameter of your pot.
Lower the heat, cover the pot and simmer the mini matzoh balls for 15 minutes. Check one to see if it's cooked all the way through Remove the matzoh balls using a slotted spoon. Add the balls to the soup or store any extras in the refrigerator in zip-top plastic bags and use the next day.
CHECK OUT OUR VIDEO!
https://beeyot.com/wp-content/uploads/2018/11/Mini-Matzoh-Balls.jpg
720
1280
Aleena Ali
https://beeyot.com/wp-content/uploads/2018/09/beeyot-logo-300x129.png
Aleena Ali
2018-11-16 23:00:41
2020-06-21 15:46:08
Mini Matzoh Balls