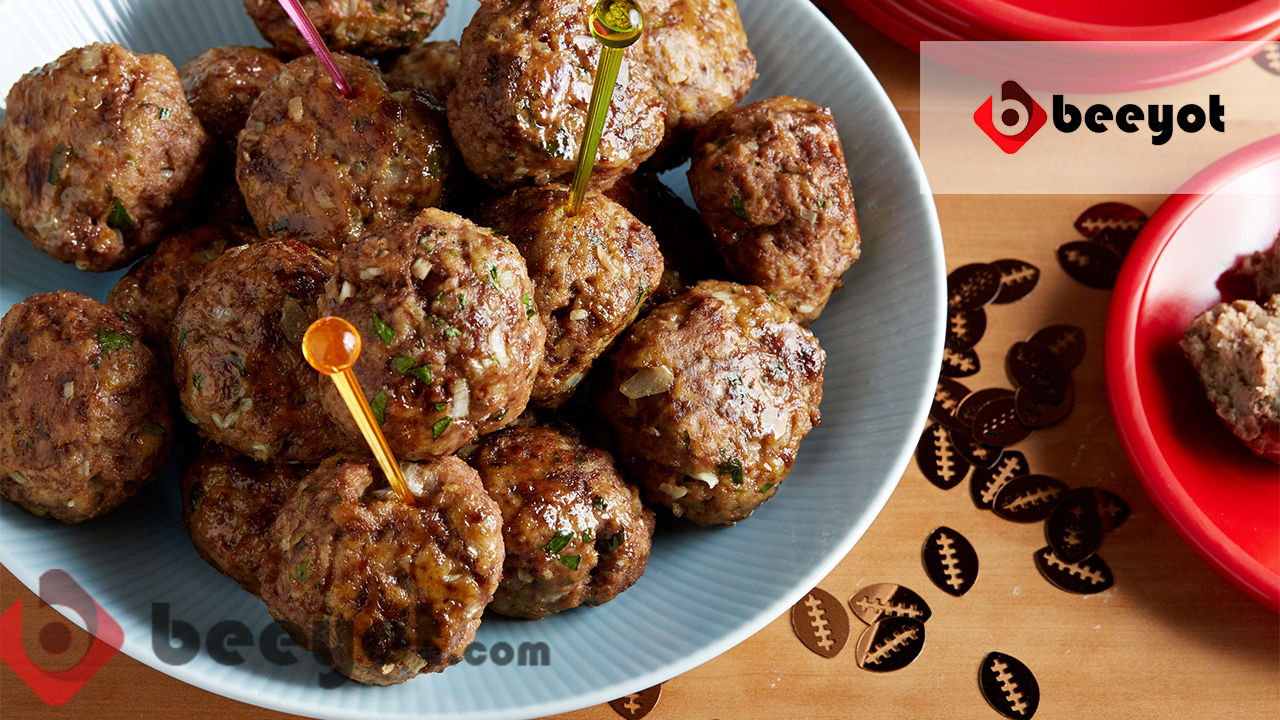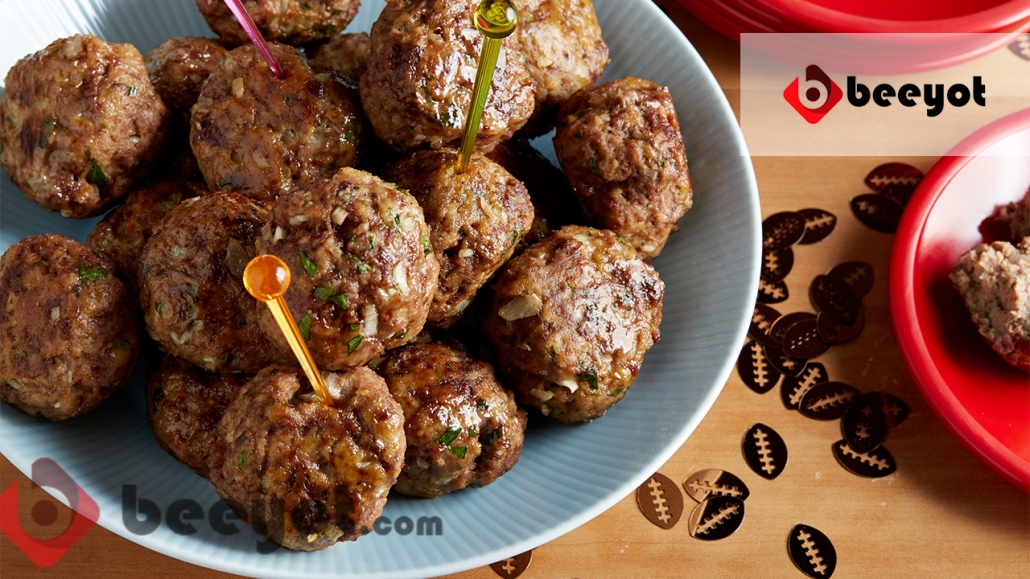 INGREDIENTS
For the meatballs
Unsalted butter softened
Canola or other vegetable oil
1⁄2 cup finely chopped white onion
1 teaspoon minced garlic
1⁄2 cup fresh soft or plain dried breadcrumbs
3 tablespoons whole milk
1⁄2 pound ground beef chuck (80% to 82% lean)
1⁄2 pound ground pork
1/1⁄2 teaspoons kosher salt
1⁄2 teaspoon freshly ground black pepper
3⁄4 teaspoon ground cardamom, or to taste
3⁄4 teaspoon ground nutmeg, or to taste
1 extra-large egg yolk, slightly beaten with a fork
1⁄3 cup minced fresh curly-leaf
parsley, plus extra for garnish
For the Sauce
1⁄2 cup bottled chili sauce
1⁄2 cup grape jelly
1/1⁄2 teaspoons fresh lemon juice
1⁄4 teaspoon kosher salt, or to taste
1⁄4 teaspoon coarse ground black pepper, or to taste
METHOD
Makes about 3 dozen 1-inch (mini) meatballs
Heat 1 tablespoon each of the butter and oil in a large skillet over medium heat. Add the onion and garlic and cook, stirring, until the onion is soft (but not browned!), 7 to 8 minutes.
Meanwhile, mix the breadcrumbs with the milk and set aside to soften.
In a large bowl, mix the beef, pork, salt, pepper, cardamom, nutmeg, egg yolk, and parsley. Add the sautéed onion and soaked breadcrumb mixture. Toss thoroughly with your hands and shape into 11⁄4-inch balls; you will have about 36.
Add 2 tablespoons each of butter and oil to the skillet used for cooking the onion and return to medium heat. Brown the meatballs in batches (do not overcrowd them) until light golden brown on all sides, turning them continuously and adding a little more butter and oil if needed. (This will take 3 to 4 minutes, depending upon how many meatballs you are frying at a time.) Do not overcook them or the meatballs can become dry (remember, they continue to cook another minute or two after you remove them from the skillet). Transfer to paper towels to drain while you cook the remaining batches. Wipe out the skillet.
Combine all of the sauce ingredients in the skillet and stir over low heat until the jelly melts and the sauce is hot. Add the meatballs and stir for about 2 minutes to be sure they are heated through.
Transfer the meatballs to a serving plate using a slotted spoon and pour the sauce into a small dipping dish. Garnish with some chopped parsley and set out some decorative toothpicks. These meatballs can be prepared the morning you plan to serve them; refrigerate, tightly covered, and reheat in the sauce right before serving. Refrigerate any leftovers, tightly covered, and serve the next day. Do not freeze.
CHECK OUT OUR VIDEO!