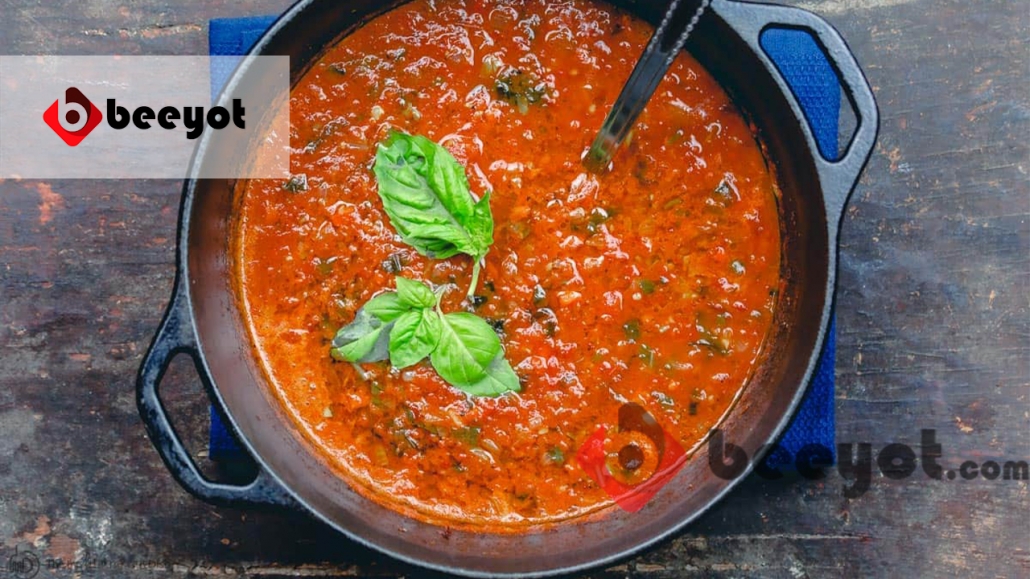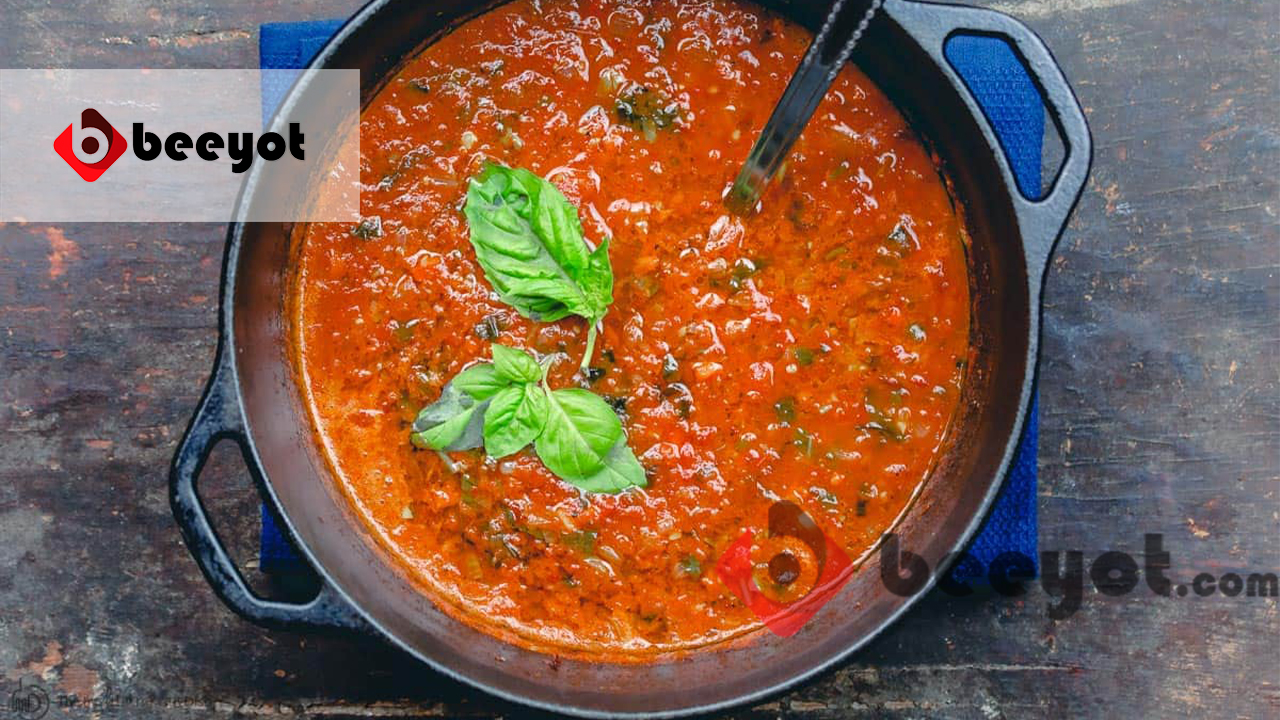 INGREDIENTS
4 pounds ripe beefsteak tomatoes
2 cups coarsely chopped Spanish onions
4 to 5 large cloves garlic, halved
1⁄4 cup olive oil
2 teaspoons kosher salt, plus more to taste
1 teaspoon freshly ground black pepper and more add to your taste
10 fresh thyme sprigs, plus more for garnish, if you wish
One 28-ounce can whole tomatoes, preferably fire-roasted
1 teaspoon sugar, or to taste
2/1⁄2 cups chicken broth or stock, plus more if needed
1⁄2 cup heavy whipping cream, or more to taste
Scallions (green parts only), cut
1⁄4 inch thick on the diagonal
(optional)
METHOD
Makes 2 quarts (6 first-course or 4 light-meal servings)
Preheat the oven to 400°F. Peel the tomatoes. Halve them and cut out the stems and any hard white cores. Place in a large roasting pan and scatter the onions and garlic over the top in a single
layer. Drizzle with the oil and sprinkle with the salt and pepper. Scatter the thyme sprigs on top. Roast, uncovered until the vegetables are soft and the tomatoes start to brown, 30 to 45 minutes. Remove the thyme sprigs, stripping off the leaves and letting them fall back into the pan.
Transfer the mixture to a large soup pot. Add the canned tomatoes with their juices and stir in the sugar. Break up the tomatoes with a spoon and stir in the broth. Bring to a boil over high heat, reduce the heat to medium, and simmer, uncovered, until the flavors have blended, 20 to 30 minutes, adding more broth as needed to reach the consistency you like.
Carefully transfer the hot soup to a food processor or blender and purée just until the mixture comes together (you may need to do this in batches). There should be bits of tomatoes throughout and that's good. Return the soup to the pot and blend in the cream, adding more, 1 tablespoon at a time, if you prefer it creamier. Taste the soup and add more salt and/or pepper if you wish.
Ladle the soup into individual bowls and garnish with sliced scallion greens and a short sprig of fresh thyme if you like. Let any leftover soup cool to room temperature. Refrigerate, tightly covered, and enjoy within 2 days. Do not freeze this soup.
Cream of Tomato Soup
Prepare as directed, increasing the heavy cream in Step 3 to 1 to 1/1⁄2 cups, depending on how creamy you like your soup.
CHECK OUT OUR VIDEO!